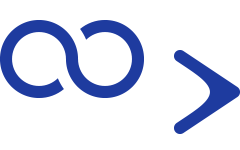 Other expertise
Data & analyzes
Idea development has to be built on valid data. We analyze all type of data from rough scratch (ideological concept) to very complex input from the nature (data from dron monitoring) to transfer them into user friendly comprehensive output. We have developed know how, complex methodology and software tools. Thanks to open-sours possibilities we choose the right solution adapted to your needs.
We can provide you with
1. Data cleaning
2. 3D Geometry
3. Final shape (foils, hydrofoils)
4. Cooling systems, radiators
5. 3D scanners
1. THERMAL ANALYZES
Thermal analysis methods measure physical, mechanical, and thermodynamic changes taking place under differing temperatures and loads, and can pinpoint when and at what temperature significant changes occur. Airmobis offers highly reliable analyzes covering:
Air cooling systems - car engines
Radiators – air flowing simulation, temperature exchanger (air, water, metal)
Cooling of electronics (heat exchanger)
2. HYDRODYNAMICS
We diversify our services portfolio and we have developed software tools for hydrodynamic.
Our competence
Hydrofoils
Multiphase tasks – water surface, waves deformation caused by the boat movement
Amphibian vehicles – dynamic simulation, water- ramp transition