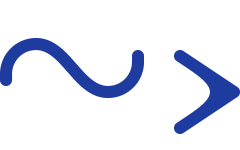 AERODYNAMICS & DESIGN
Fly fast and safe
Complex aircraft overview supported by high-end computational methods. Combining long-term expertise, market needs and certification requirements. Wide knowledge of the European and American regulations: FAR or CS 23, CS-VLA, LSA,...
AERODYNAMICS
Aircraft conception
Overall aircraft external shape conception
Design & optimization of the aerodynamic concept
Comparatives analyzes: Engines, airfoils,...
Calculations & analysis
Flight dynamic model
Performance analysis
Flying qualities: Stability & control
Computational Fluids dynamics
Forces and derivatives
Pressure distribution
Shape optimization
Loads
Flight envelope & characteristics speeds
Loads calculation for strength analysis
Certification
Development and certification flight tests
Certification reports
Failures analysis and classification
Flight manual, IPC, MM...
Marketing support
Mission analysis
Operating costs
Competitors analysis
DESIGN
Preliminary design
Weight breakdown & CG estimation
External shape & cabin design
Selection of technologies and key partners (engines, avionics,..)
Trade-off analysis
Development & production costs estimation
Detailed design & analysis
Parts & systems design
Strength analysis
Certification calculations and reports
Aircraft upgrades
Review of existing aircraft & proposition of improvements
STC
Unconventional design
Drones